Instruments Trivia is a quiz game built with Flash Technology.
The game has two game modes:
– 'Listening Mode': the aim is to guess the instrument that produces a given sound;
-"Speed Mode": the object is to match the name of an instrument with its image.
Credits:
Code This Lab https://codethislab.com (development/art direction/graphic)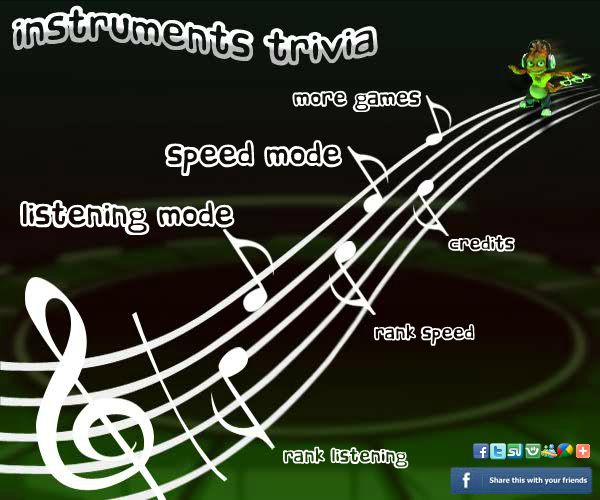 Enjoy this explosion of music and colors and bring out your inner musician!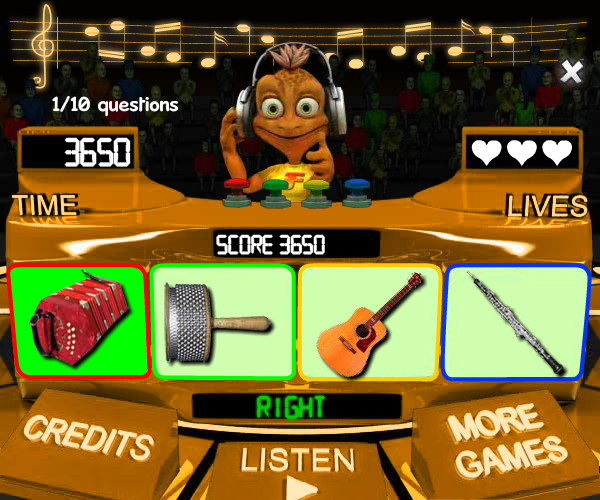 Two game modes: Guess the Sound and Guess the Instrument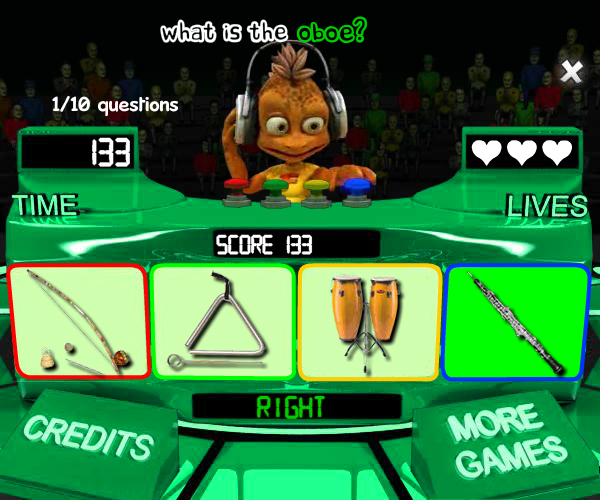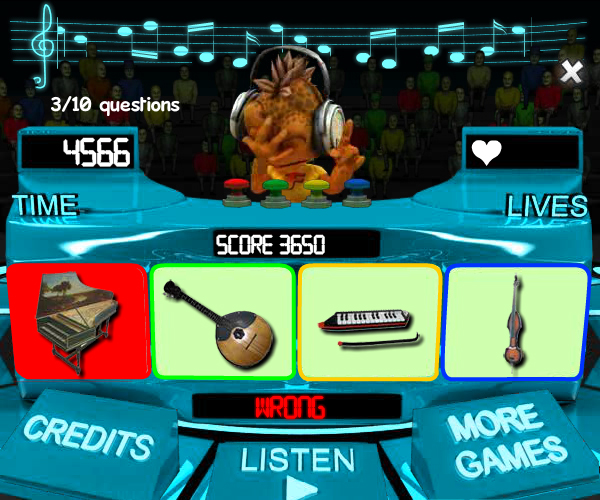 Be careful! You  have only 3 lives!