This game has been developed using Flash Technology.
The goal of the game is to compose as many words as possible in two minutes.
Credits:
Code This Lab https://codethislab.com (development/art direction/graphic)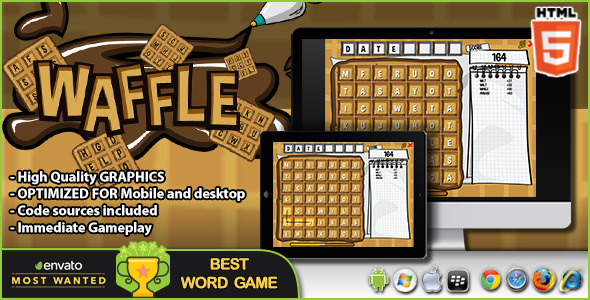 Best Word Game on Envato:
http://marketblog.envato.com/envatos-most-wanted/winners-html5-games/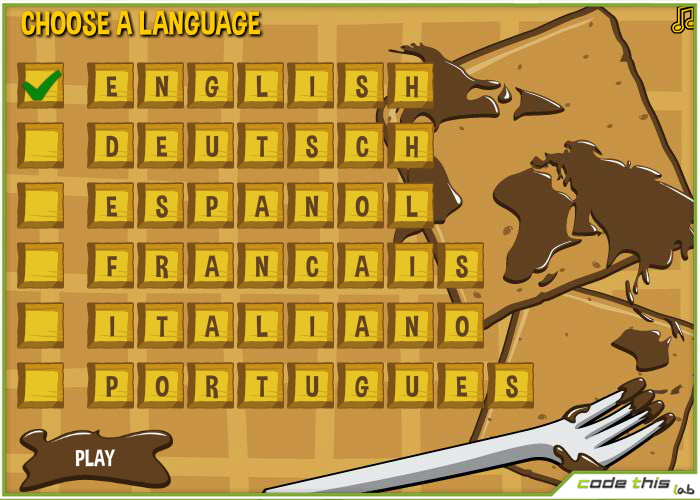 A glutton word game that will make your mouth water!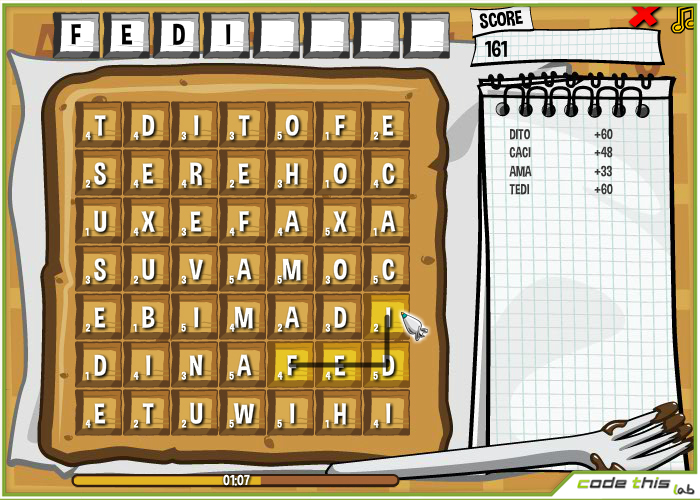 How many words will you find in two minutes?