Our customer, the well-known forum "alfemminile.com", asked us to create an engaging and entertaining contest that reflected the light heartedness of summer times.
The result is a game contest with a vivid graphics and a zillion of adorable pets!
Code This Lab https://codethislab.com (development)
Alfaplanner (legal)
AlFemminile (customer)
Pet Party Contest
http://www.alfemminile.com/clients/concorri/petparty/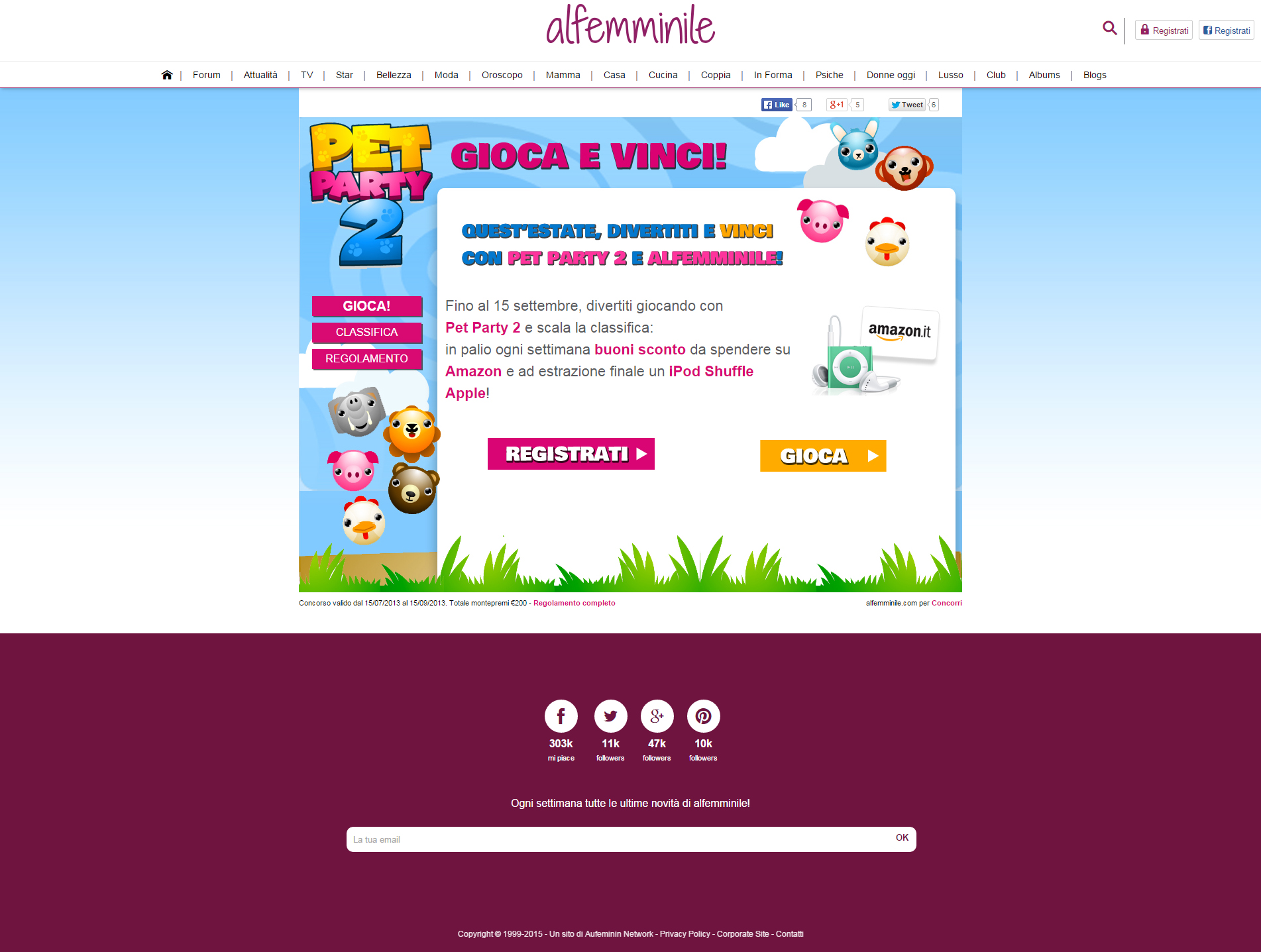 A color explosion and dozens of cute pets for a funny and addicting contest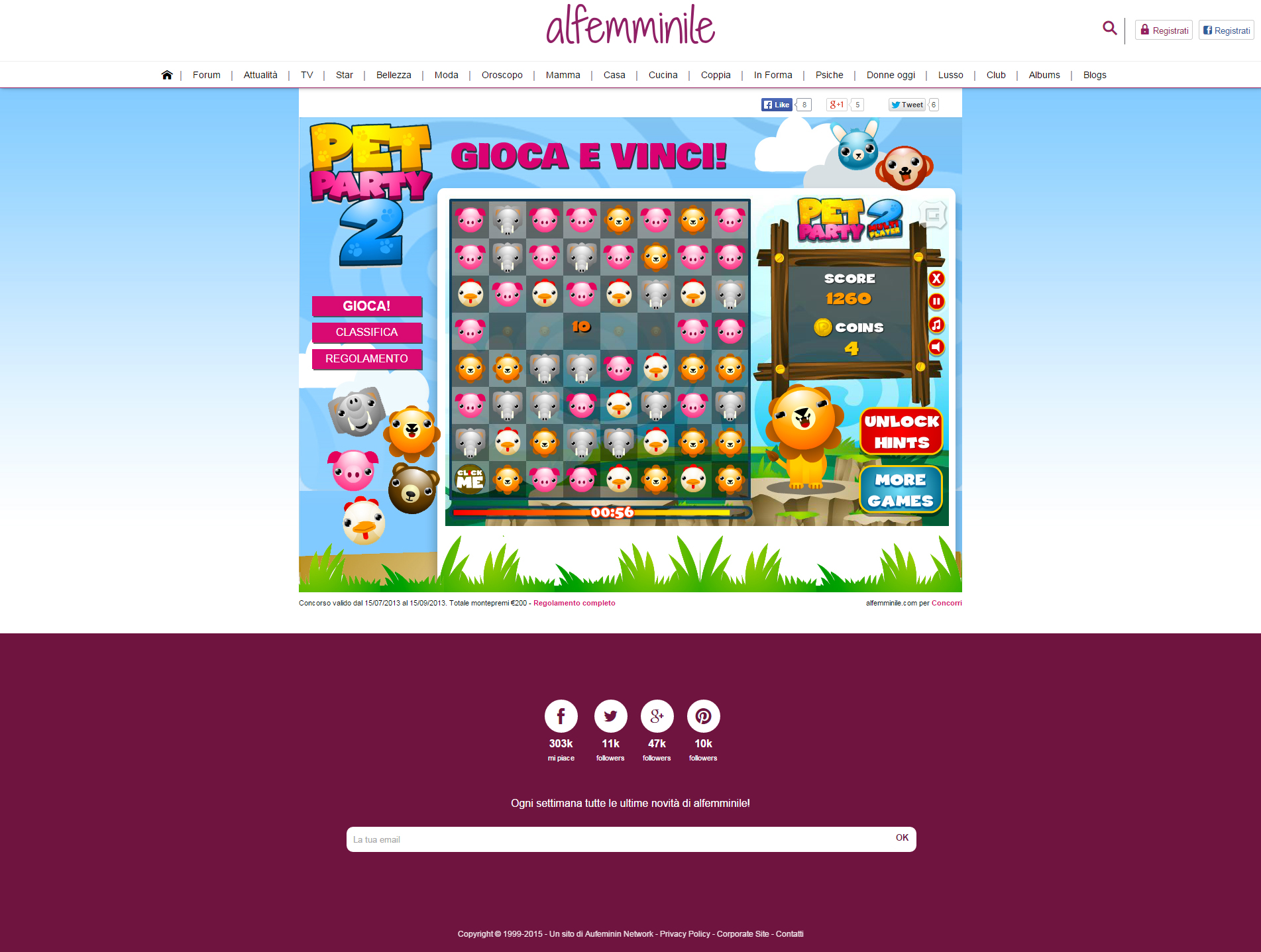 Match three or more identical pets!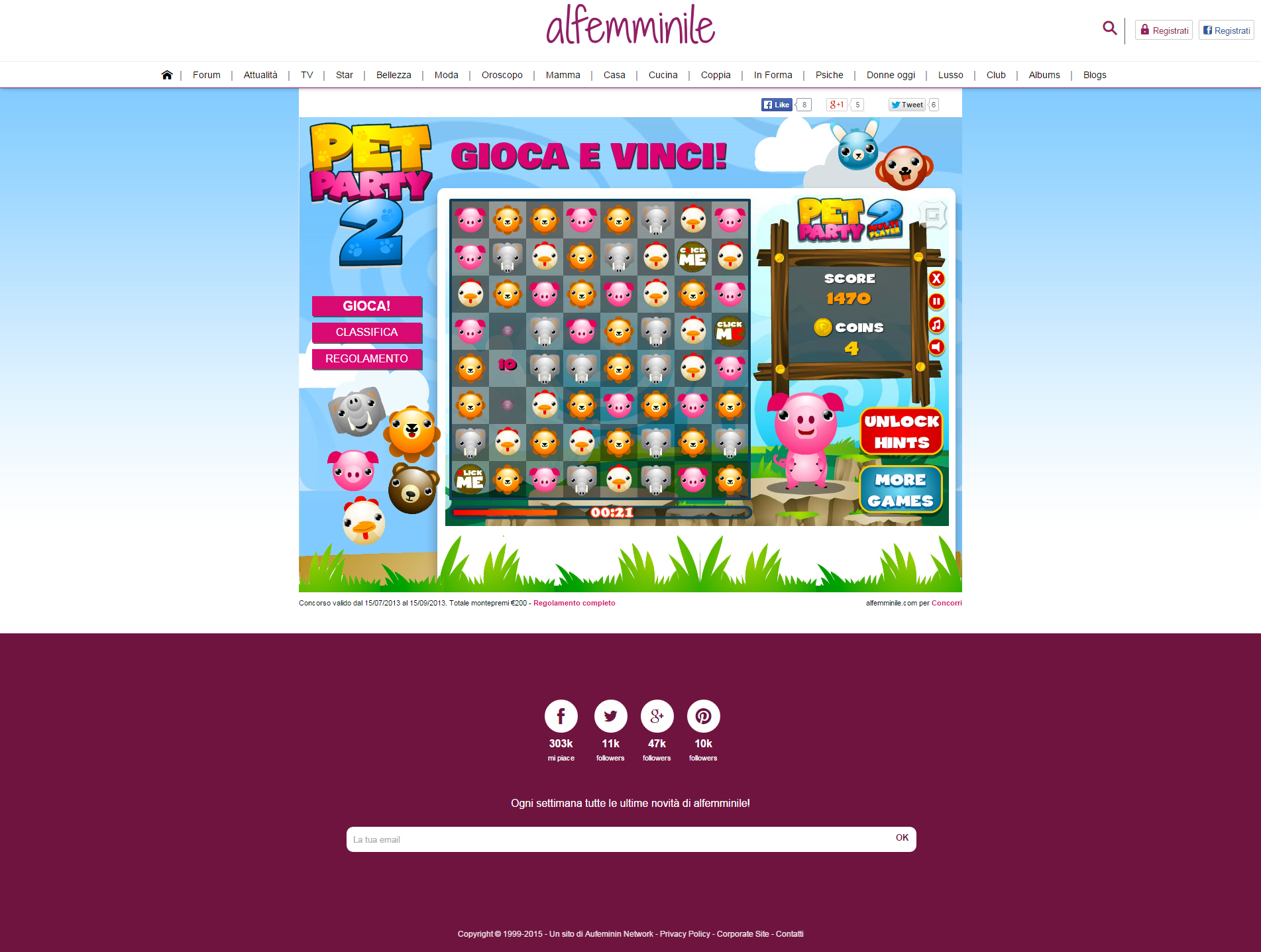 Challenge the time and get the highest score in one minute!