This model was realized using 3D Studio Max (version 2011) and default scanline engine, so it is optimized for working in this environment.
We can not be held responsible for the use of this model in environments different from the recommended one.
The model is a low poly composed by quads and triangles distributed across the topology in a well balanced way.
The rendering shown was made using default scanline materials.
MATERIALS AND TEXTURES:
Textures are from 4096×4096.
All textures are in TGA format.
The package includes 3 versions of team kit:
-Black
-Blue
-Red
RIGGING AND ANIMATIONS:
The model is rigged using the standard 3dsmax biped, with the addition of a bone for the face: jaw, both eyes, mouth, eyebrow, eyelid.
The package includes 33 animations:
-bobbing (from frame 0 to 22)
-body guard left (from frame 20 to 43)
-body guard right (from frame 44 to 64)
-combo 1 (from frame 65 to 119)
-combo 2 (from frame 120 to 169)
-combo 3 (from frame 170 to 215)
-crouch (from frame 216 to 230)
-dodge front (from frame 231 to 251)
-dodge left (from frame 252 to 272)
-dodge right (from frame 273 to 293)
-get punched front (from frame 294 to 314)
-get punched left (from frame 315 to 335)
-get punched right (from frame 336 to 356)
-go to guard (from frame 357 to 399)
-go to idle (from frame 400 to 422)
-guard (from frame 423 to 443)
-head guard left (from frame 444 to 464)
-head guard right (from frame 465 to 485)
-hook left (from frame 486 to 506)
-hook right (from frame 507 to 527)
-idle 1 (from frame 528 to 548)
-idle 2 (from frame 549 to 574)
-idle 3 (from frame 575 to 614)
-jab left (from frame 615 to 635)
-jab right (from frame 636 to 656)
-knockout (from frame 657 to 708)
-strafe left (from frame 709 to 729)
-strafe right (from frame 730 to 750)
-uppercut left (from frame 751 to 772)
-uppercut right (from frame 773 to 793)
-walk backward (from frame 794 to 814)
-walk forward (from frame 815 to 835)
-weaving (from frame 836 to 858)
FBX INFO:
The FBX format included in the package can be used as it is provided, and is not editabable. To get a similar quality of rendering images of the gallery, you must set the materials, lights and photo set independently.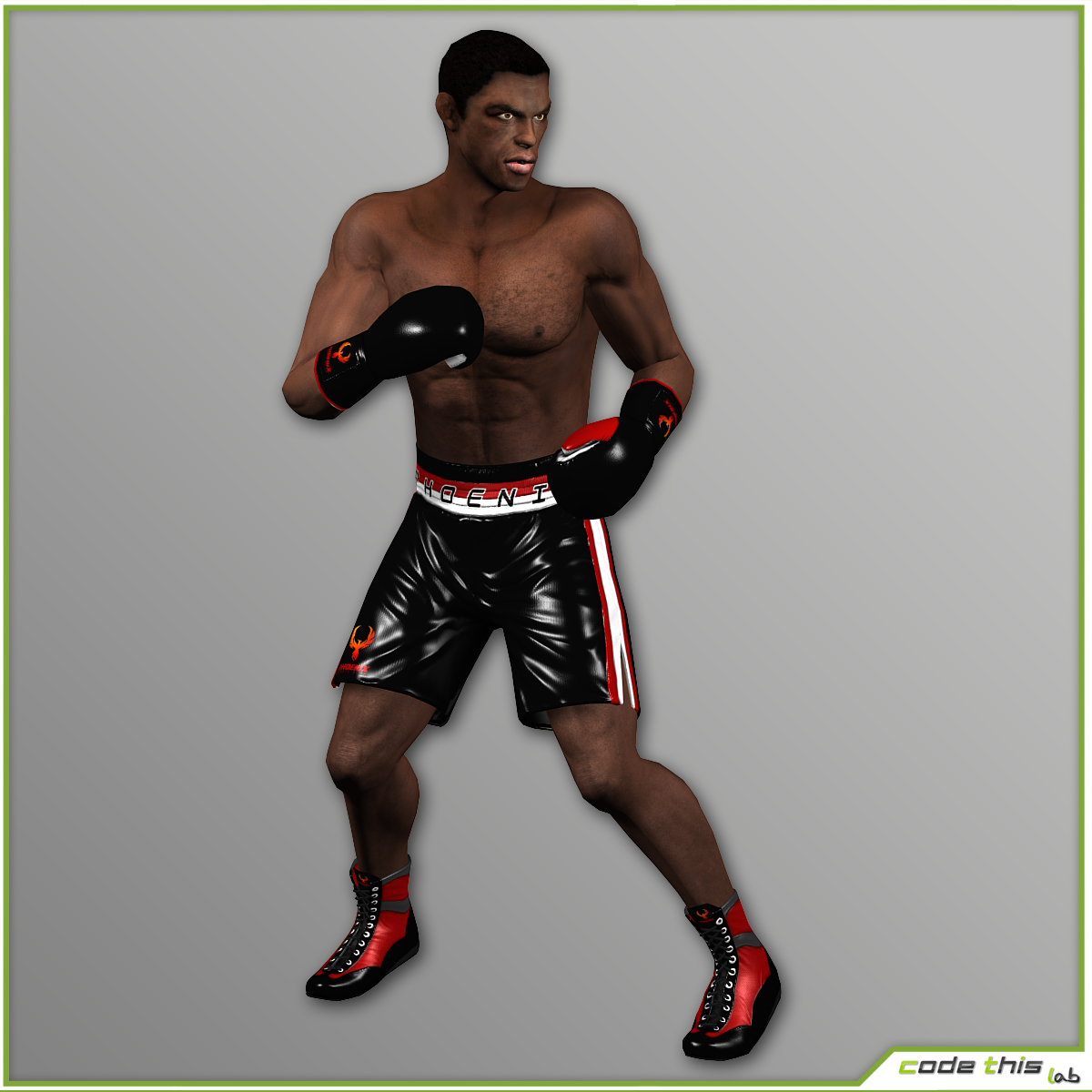 Low-poly Boxer 3D model for realtime and videogames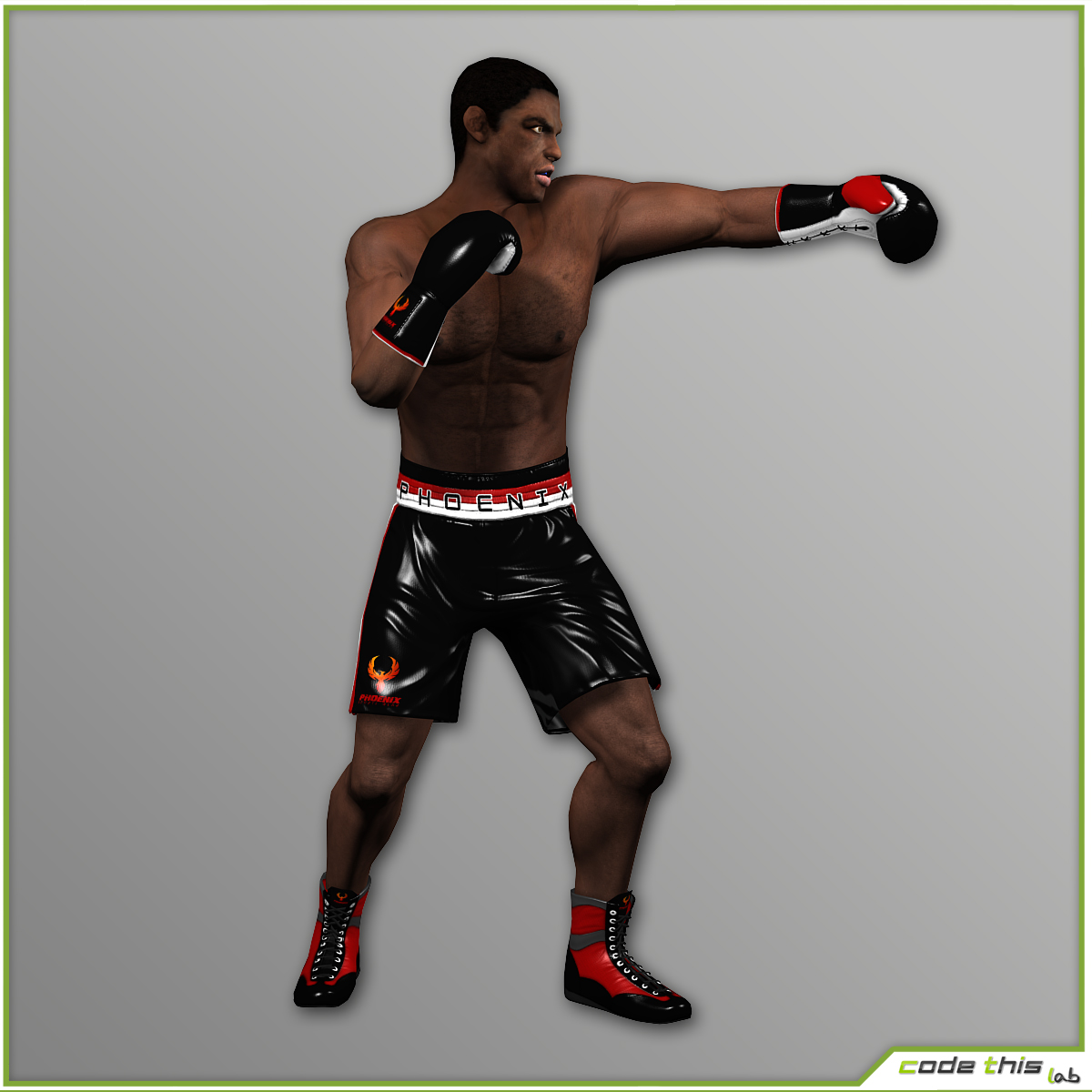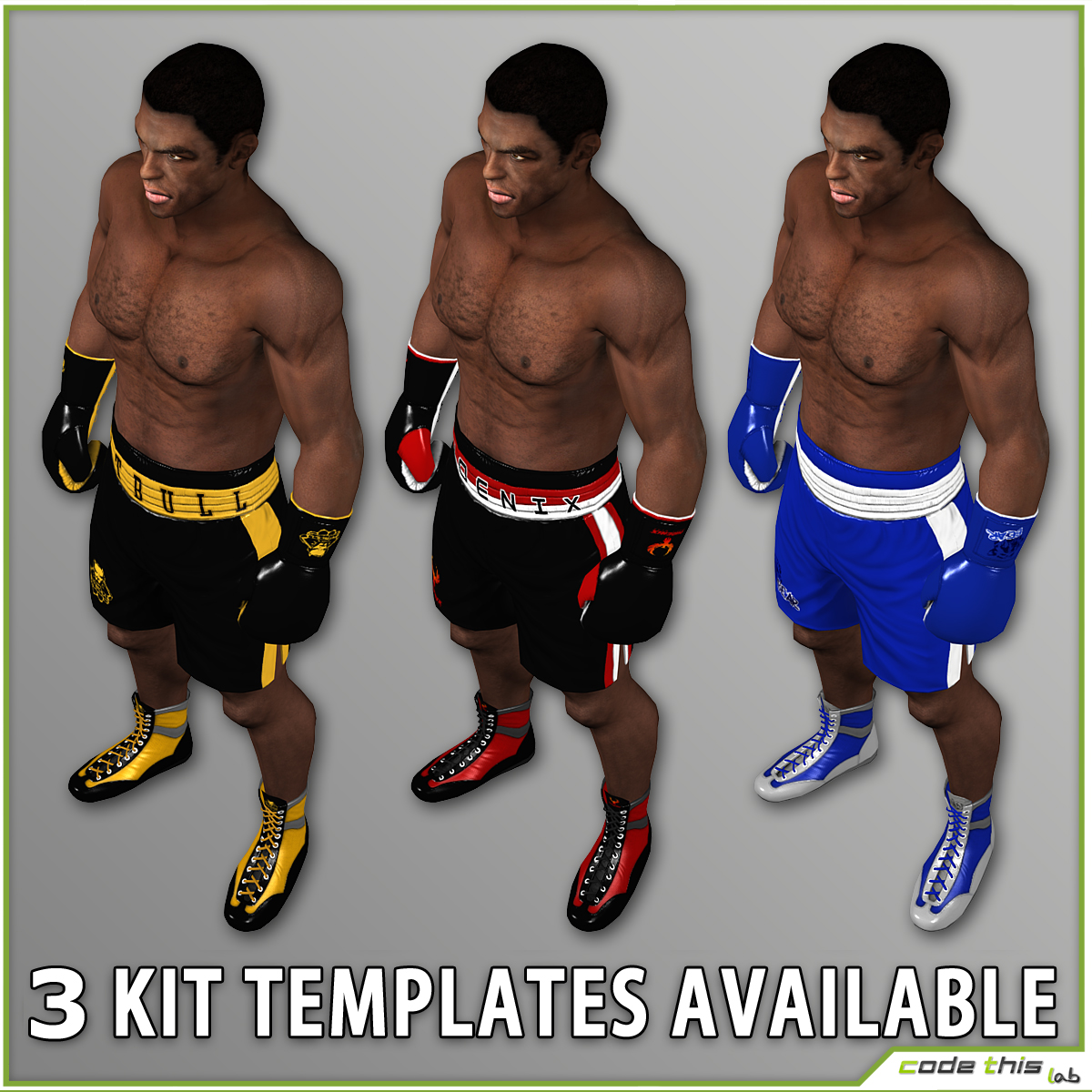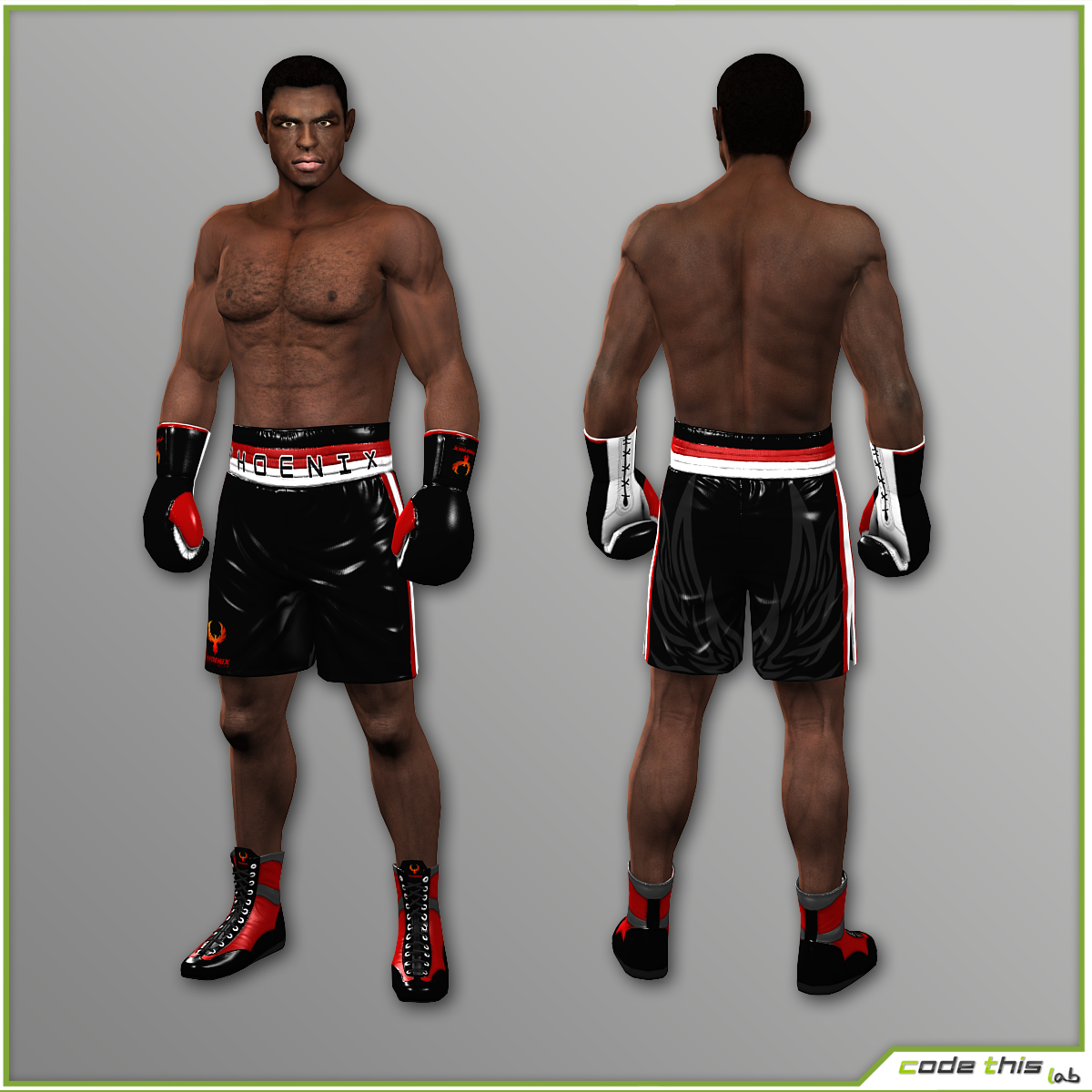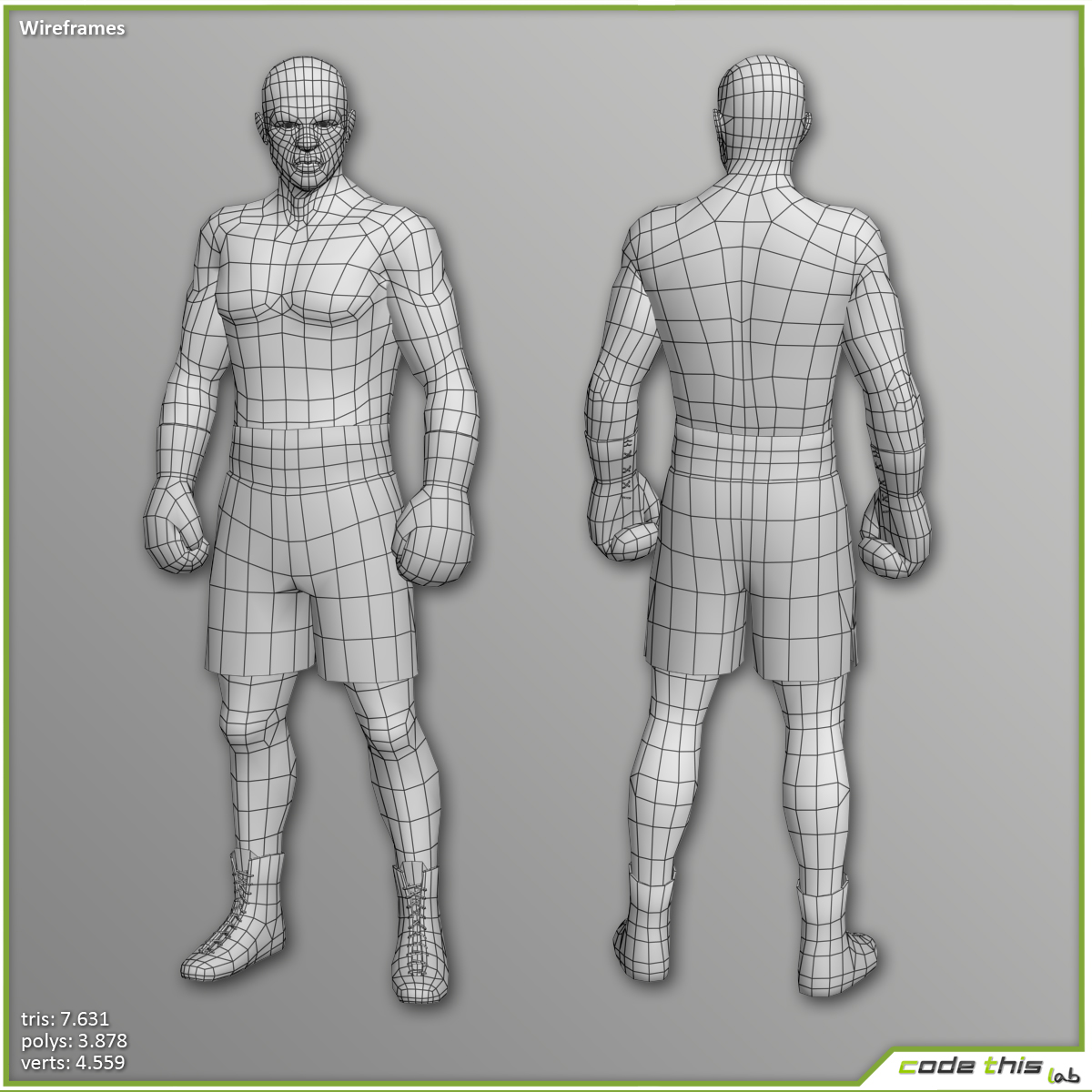 The model is a low poly composed by quads and triangles distributed across the topology in a well balanced way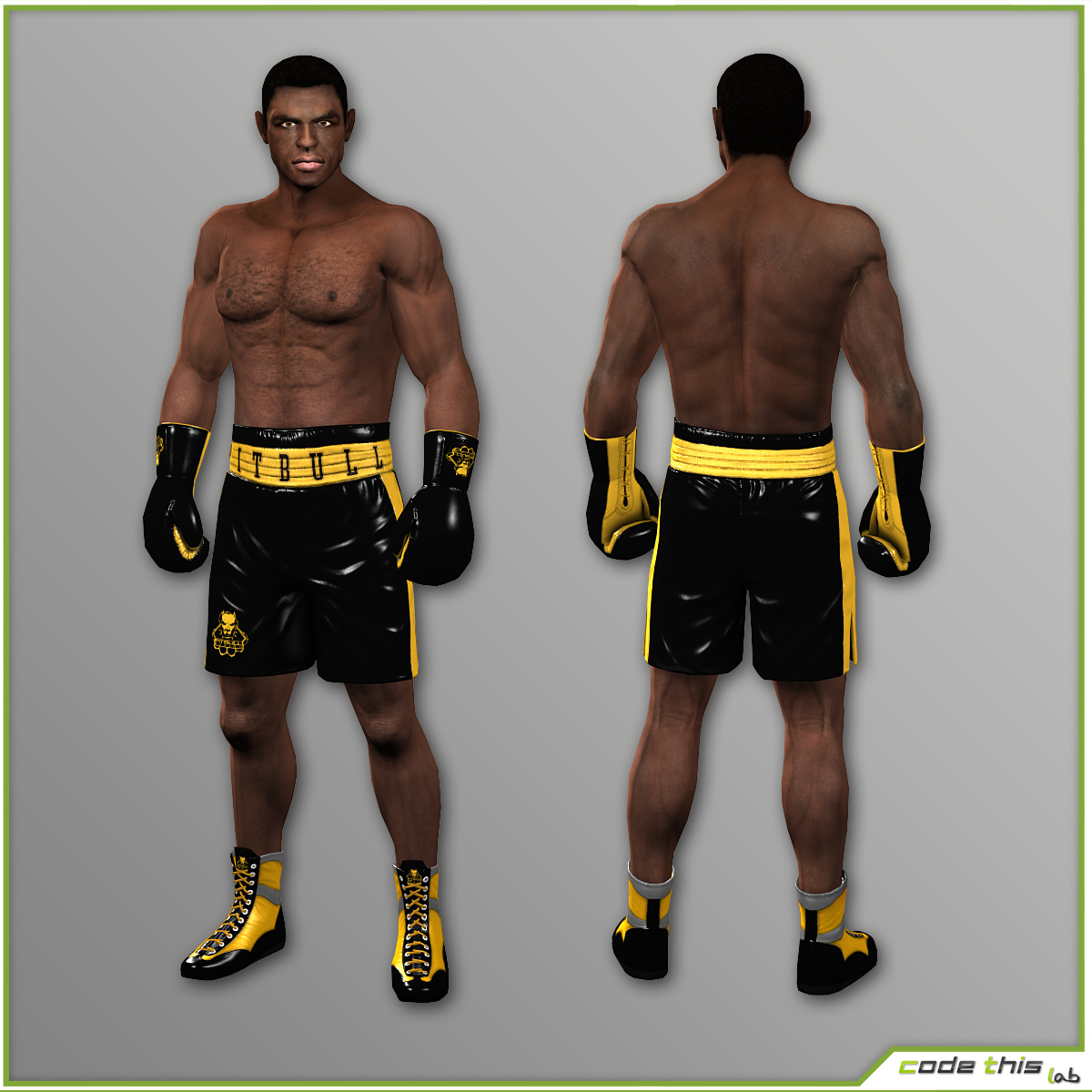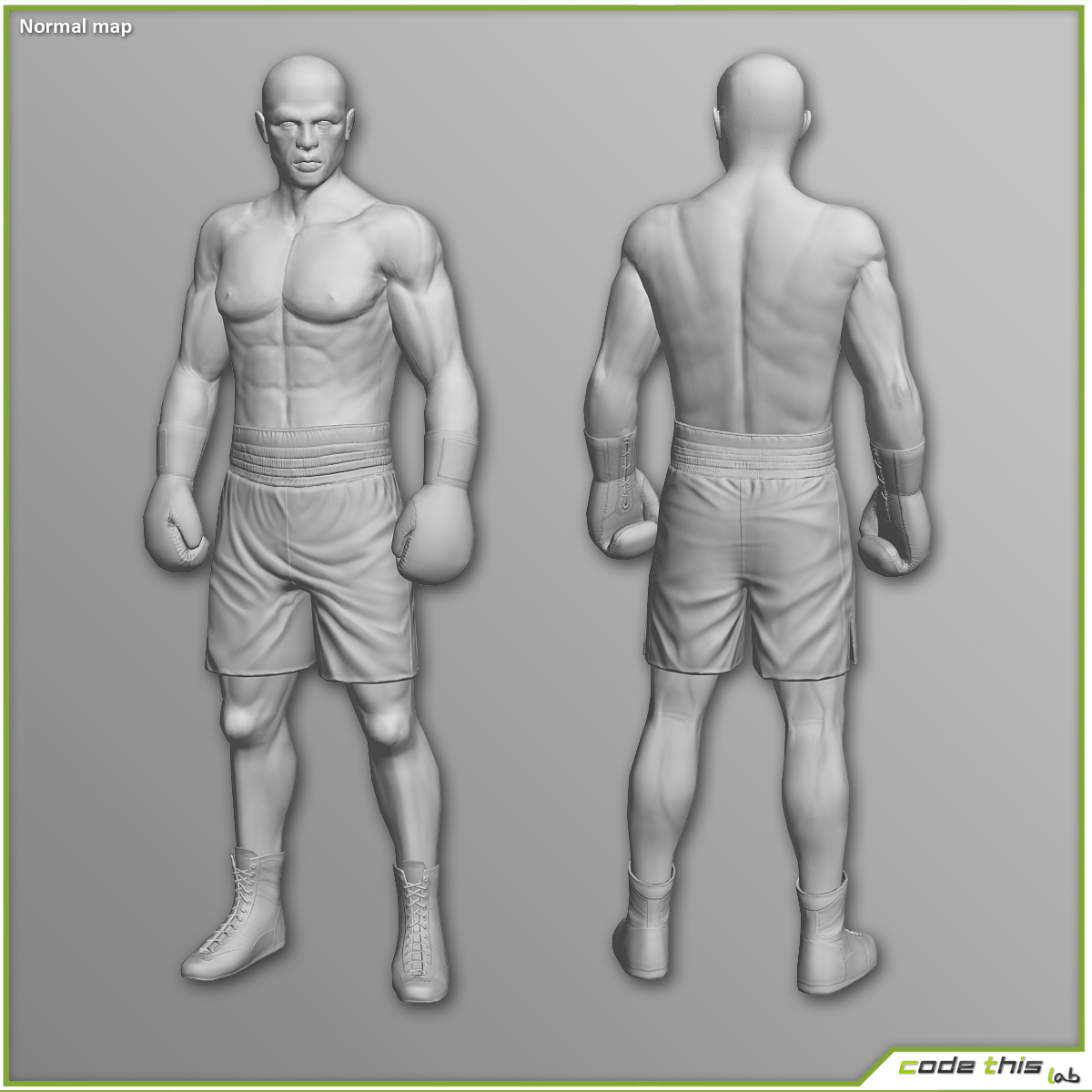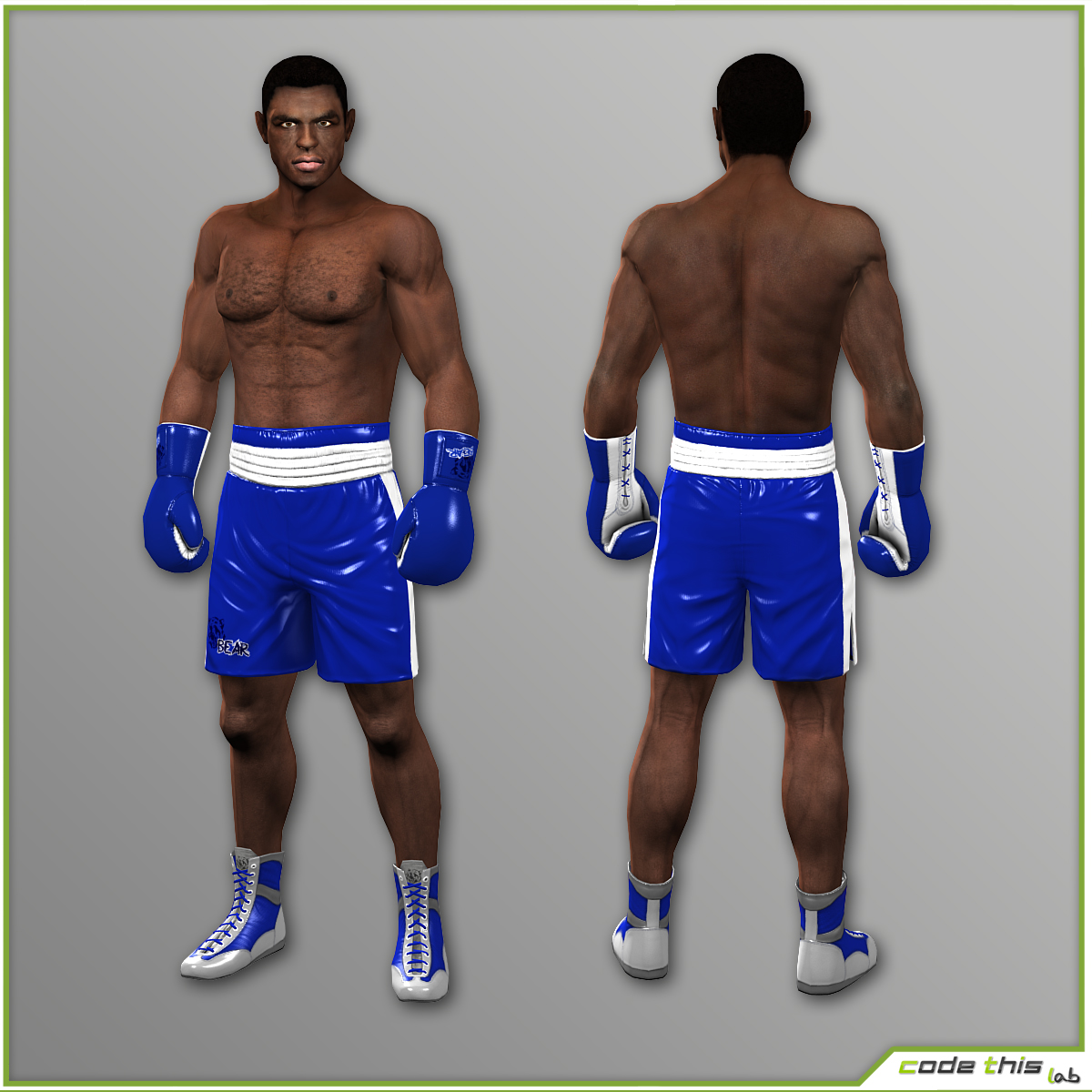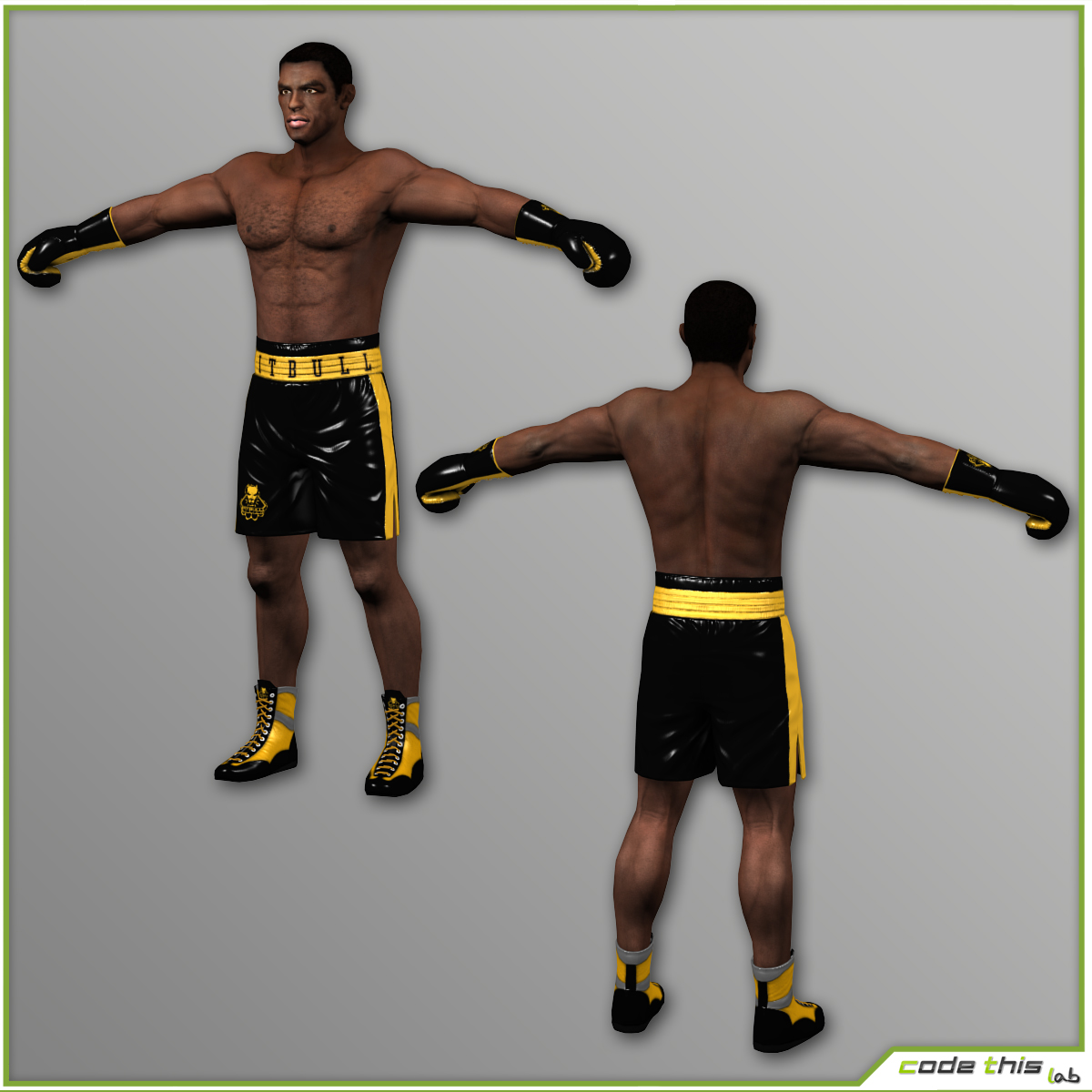 https://www.turbosquid.com/3d-models/human-athletic-3d-model/835200