Our customer, the famous heating systems producer Ferrioli, decided to organize a contest to promote his company. The contest took place on the most used social network: Facebook, through a Web Application, a booming marketing tool.
For the occasion, we created a funny slot machine with Ferrioli flagship products: the hot-water heaters.
Credits:
Code This Lab https://codethislab.com (development)
SOCIALOMOTION http://www.socialomotion.com/ (project management)
Ferroli Turkey http://www.ferroli.com.tr/ (customer)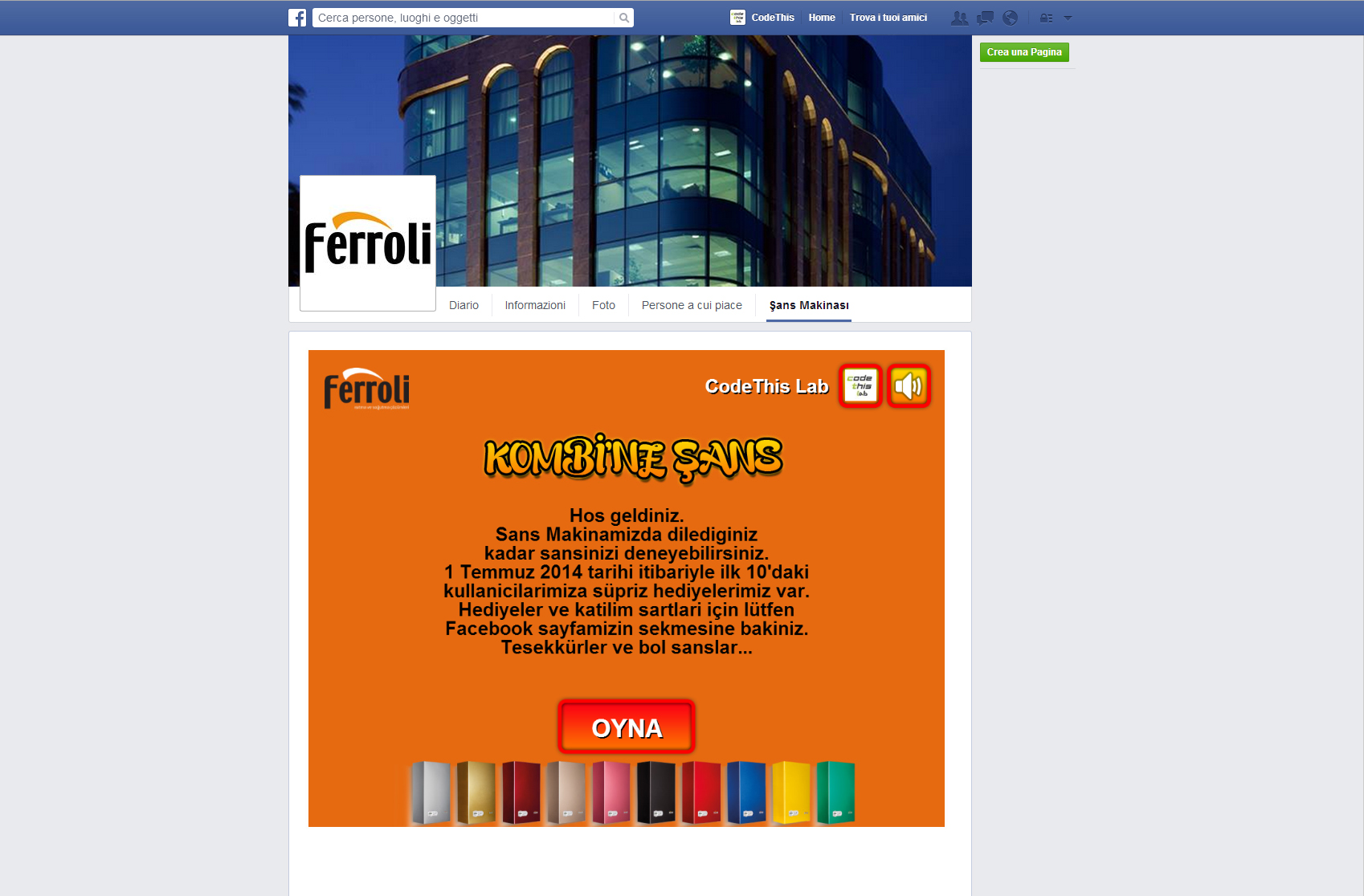 Facebook Application Home Page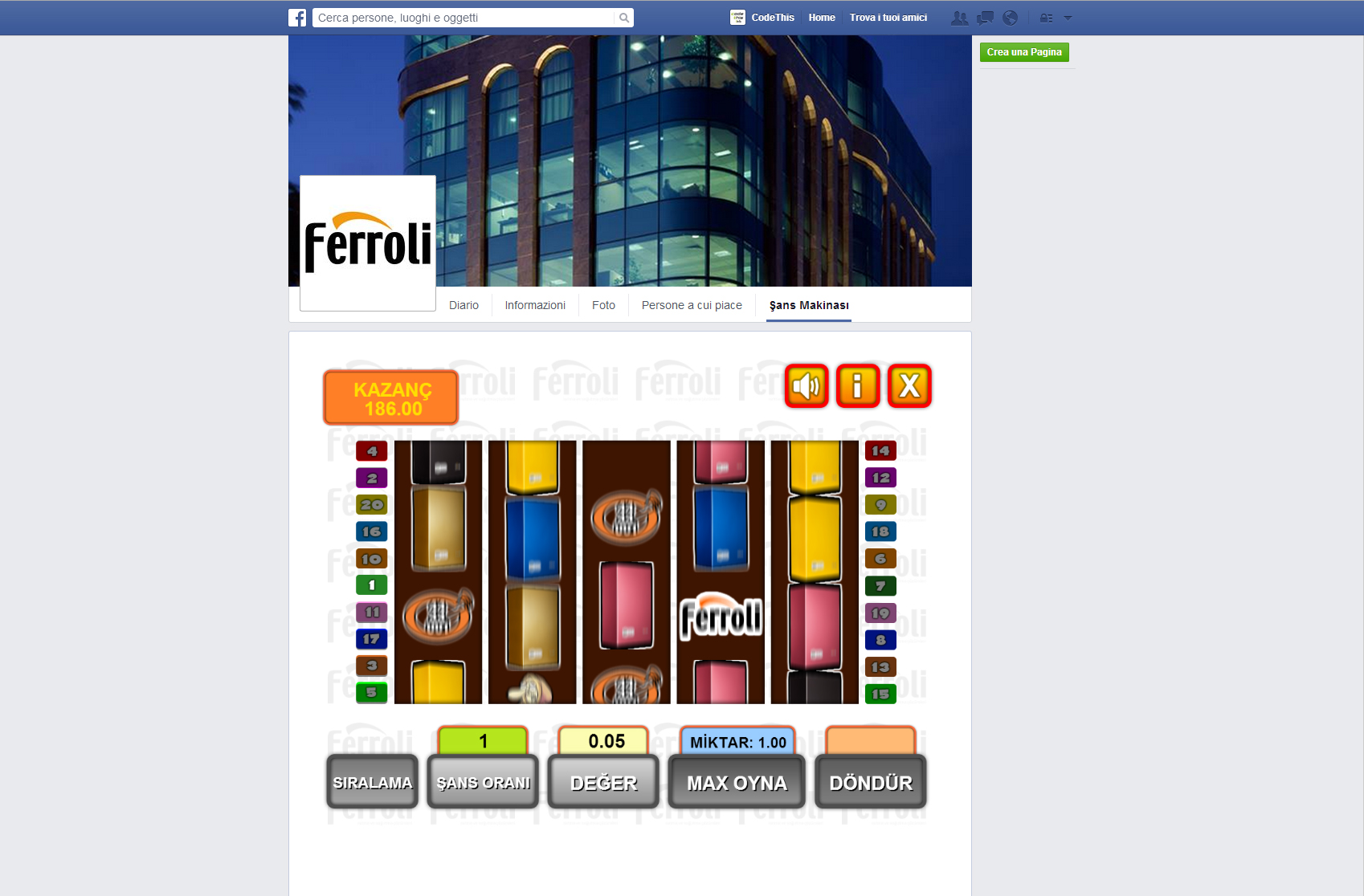 A bunch of colorful water-heaters for a contest, one of a kind!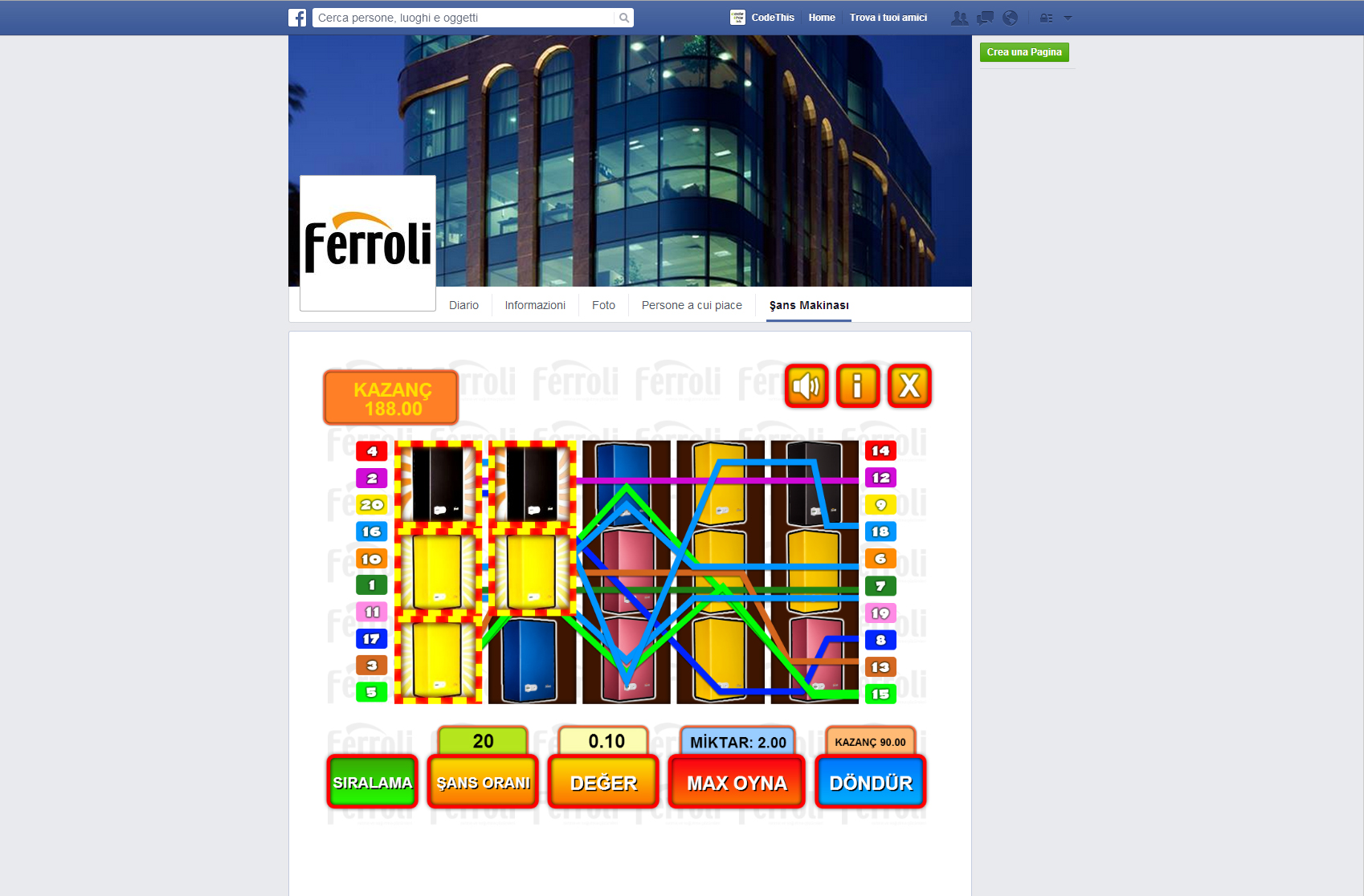 Slot Machine screenshot