Our customer, the famous lingerie producer "Lovable", organized a contest at the launch of the new bra "Tonic Lift".
In order to reach a great number of contenders, we decided to exploit the most used social network: Facebook, and we built a Facebook Application.
The words "contest" and "Facebook" mixed together were the winning key of this marketing campaign.
Code This Lab https://codethislab.com (development)
SmallFish http://www.smallfish.it/ (project management, art direction)
Lovable http://www.lovable.it/default.aspx (customer)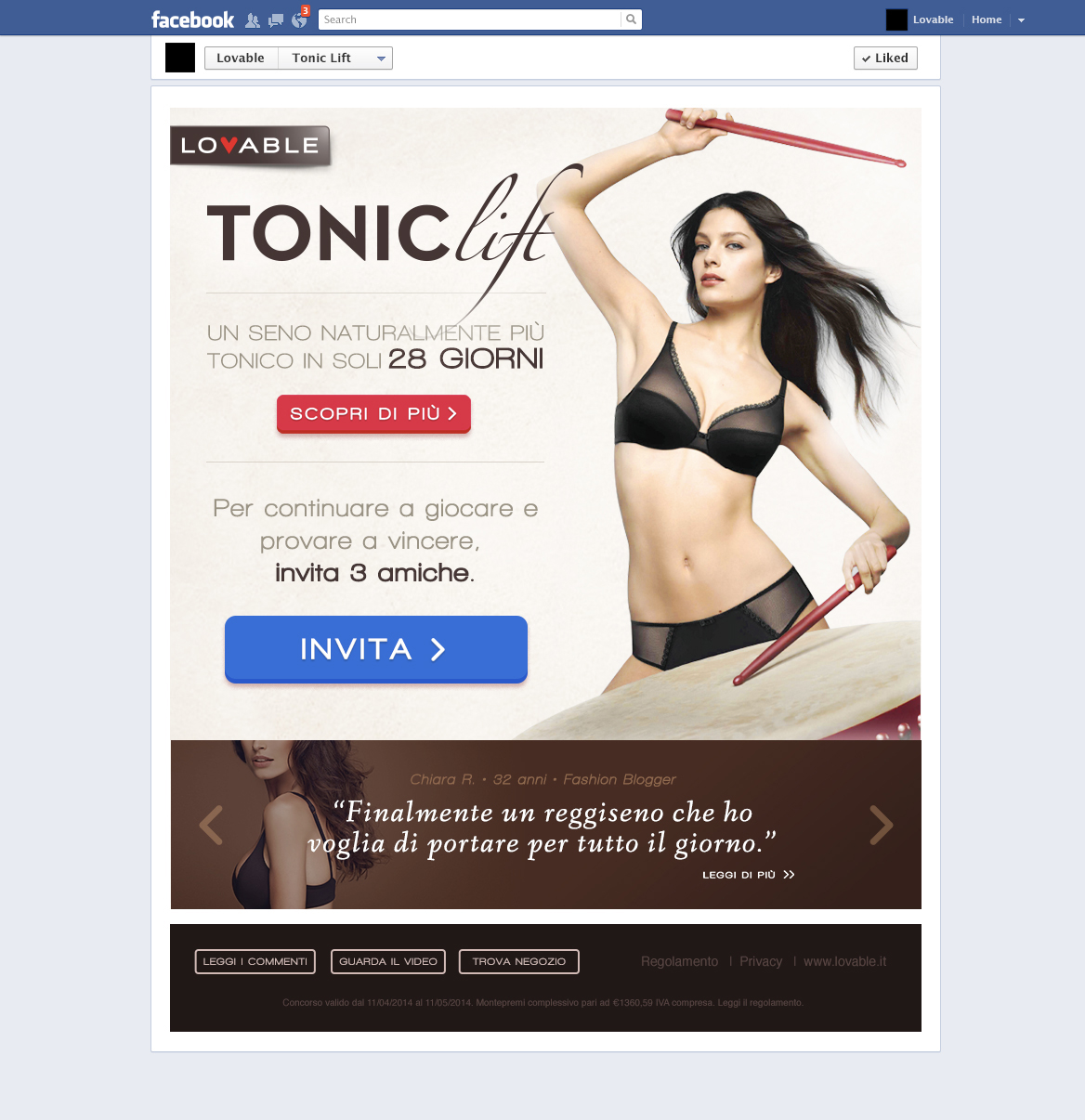 A seductive and stylish layout that reflects the main values of Lovable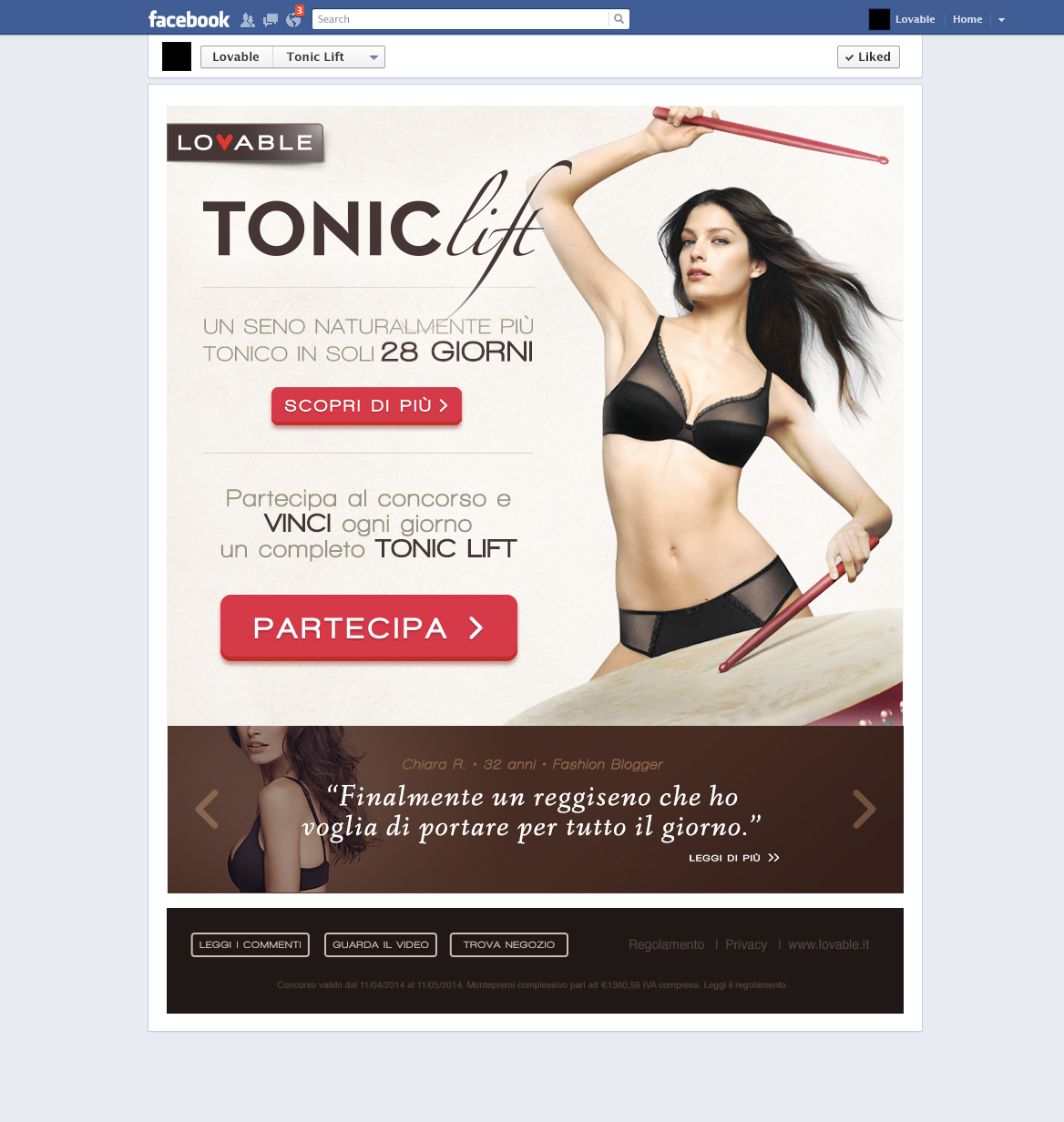 Contest Main Page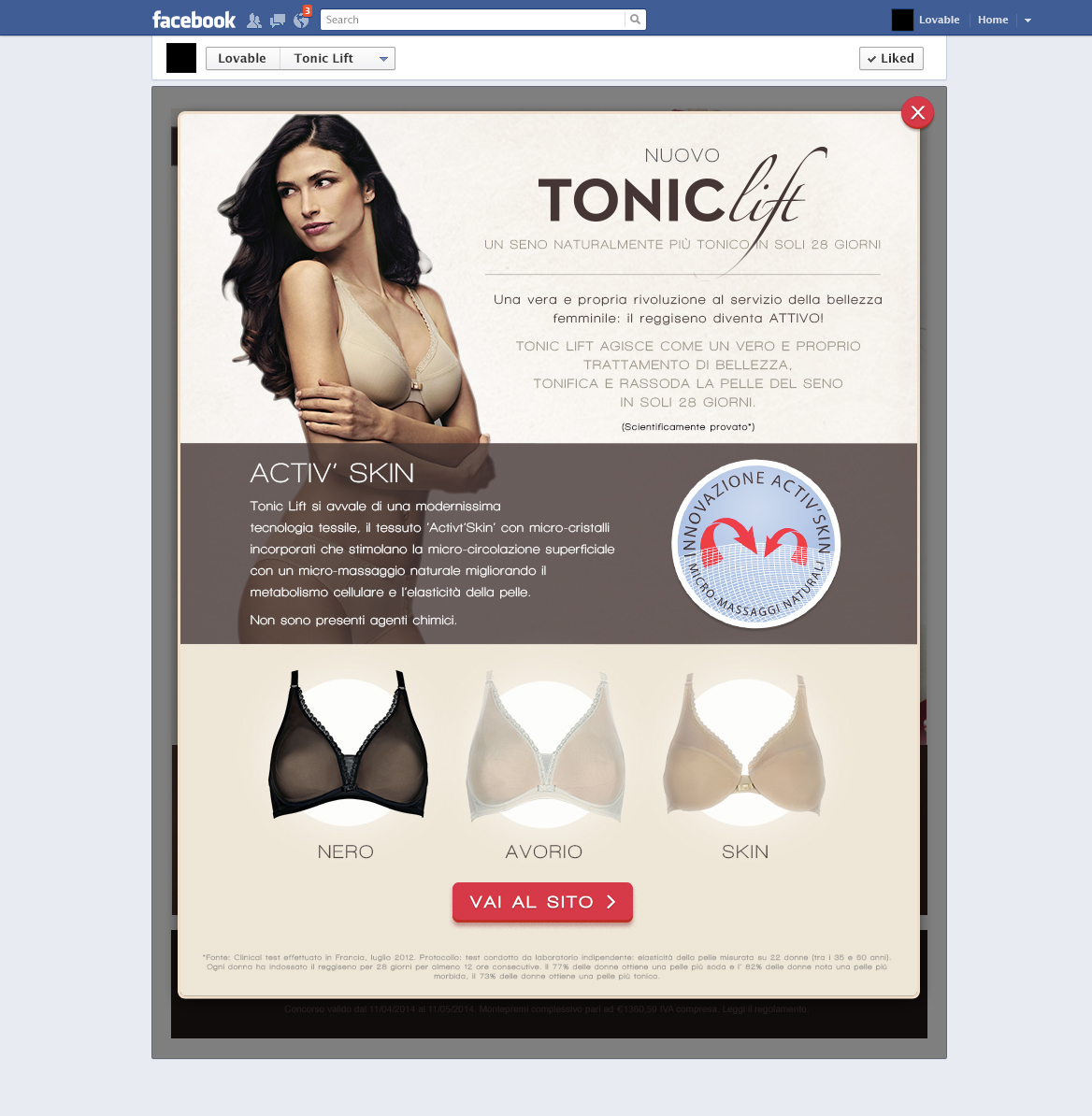 Product's technical specifications section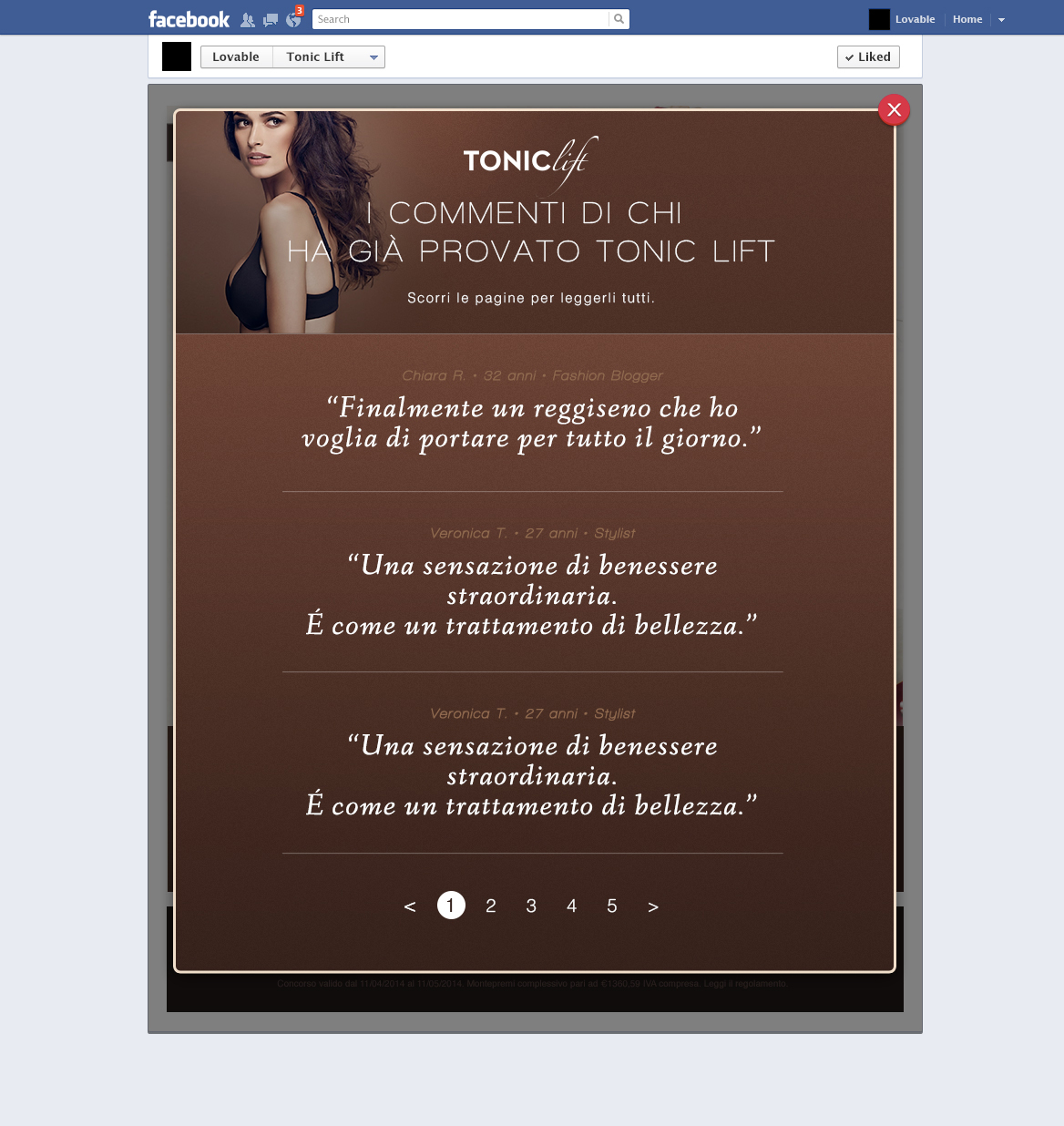 Feedback from customers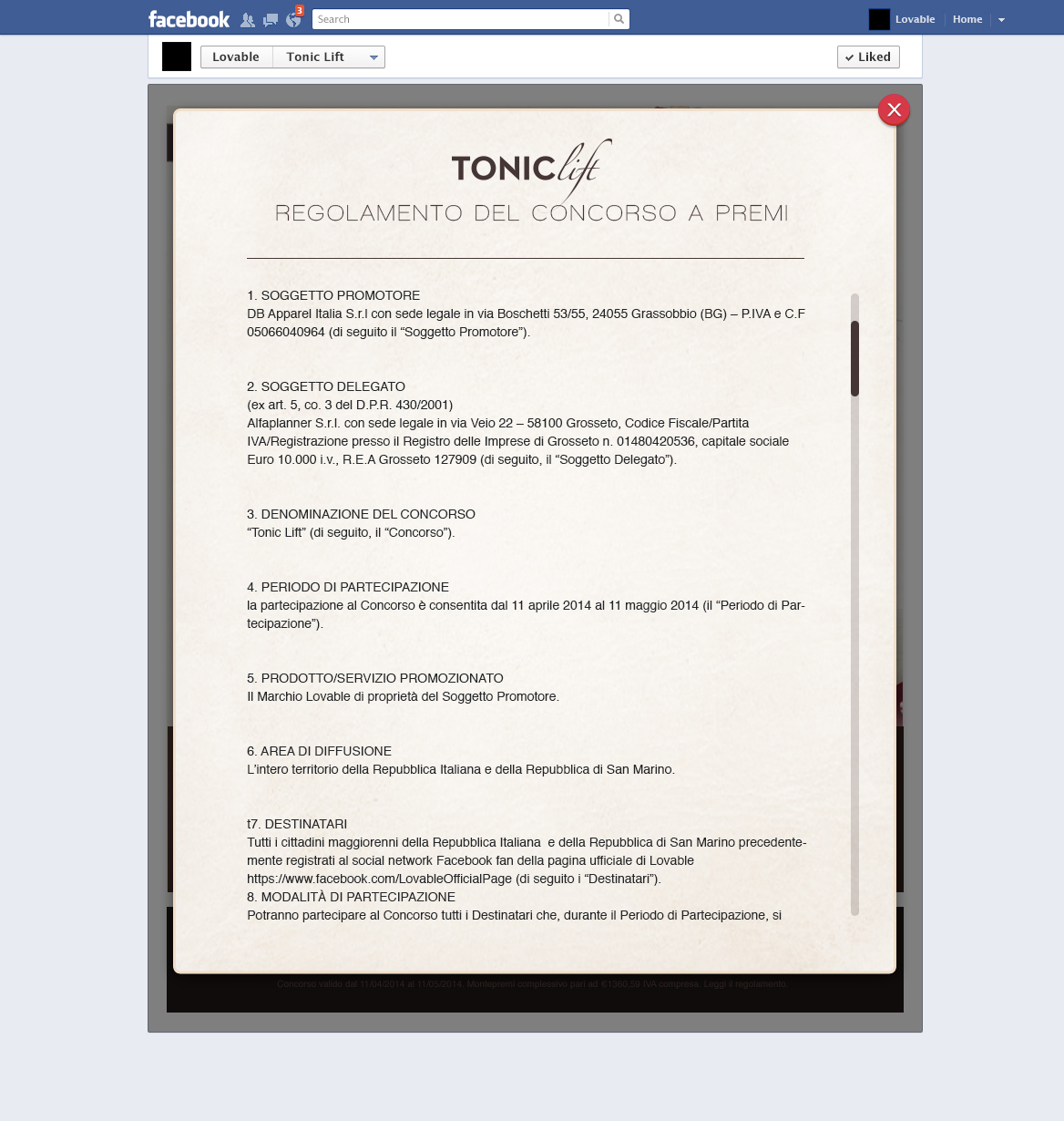 Contest Regulations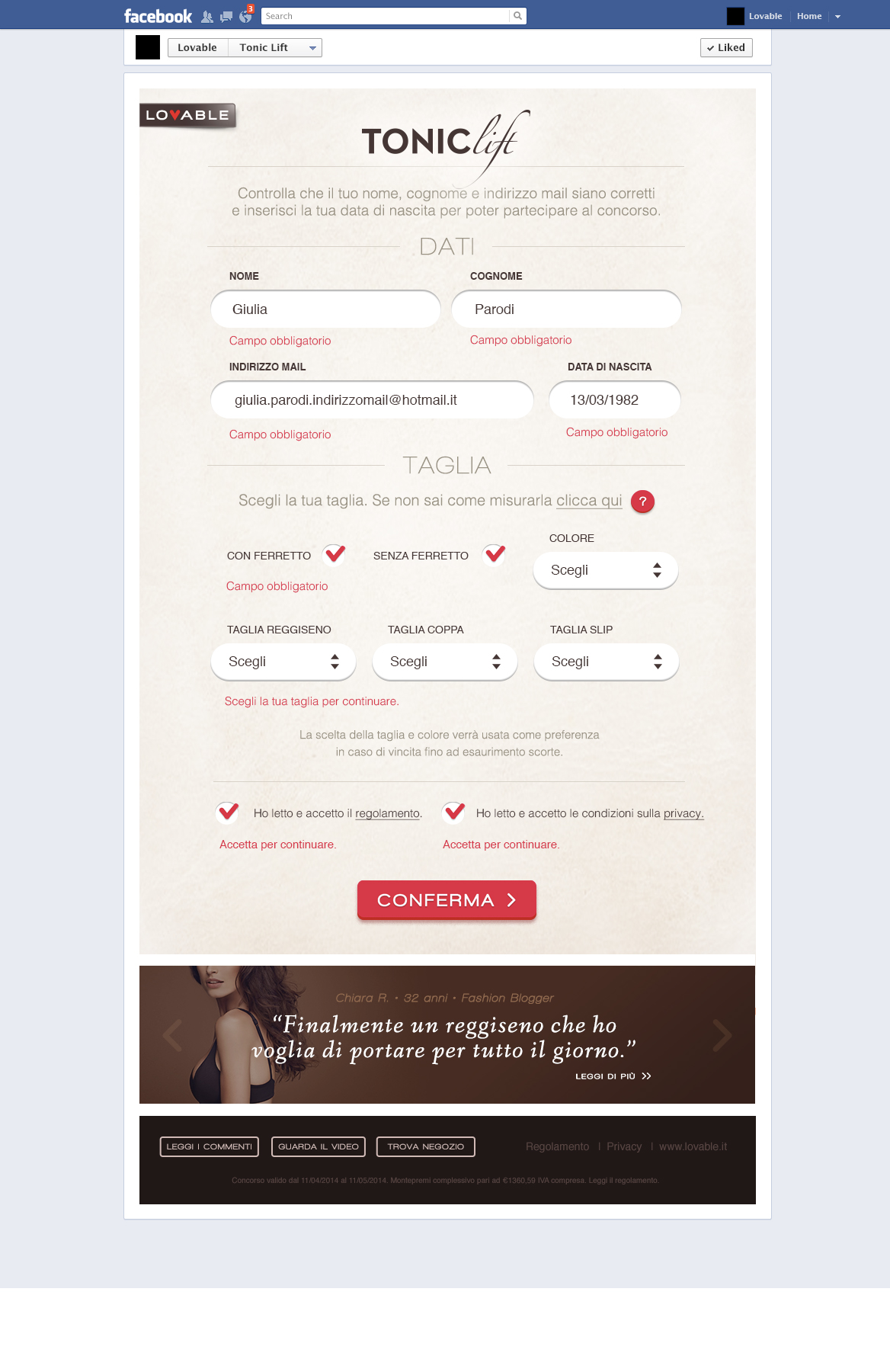 Participation Form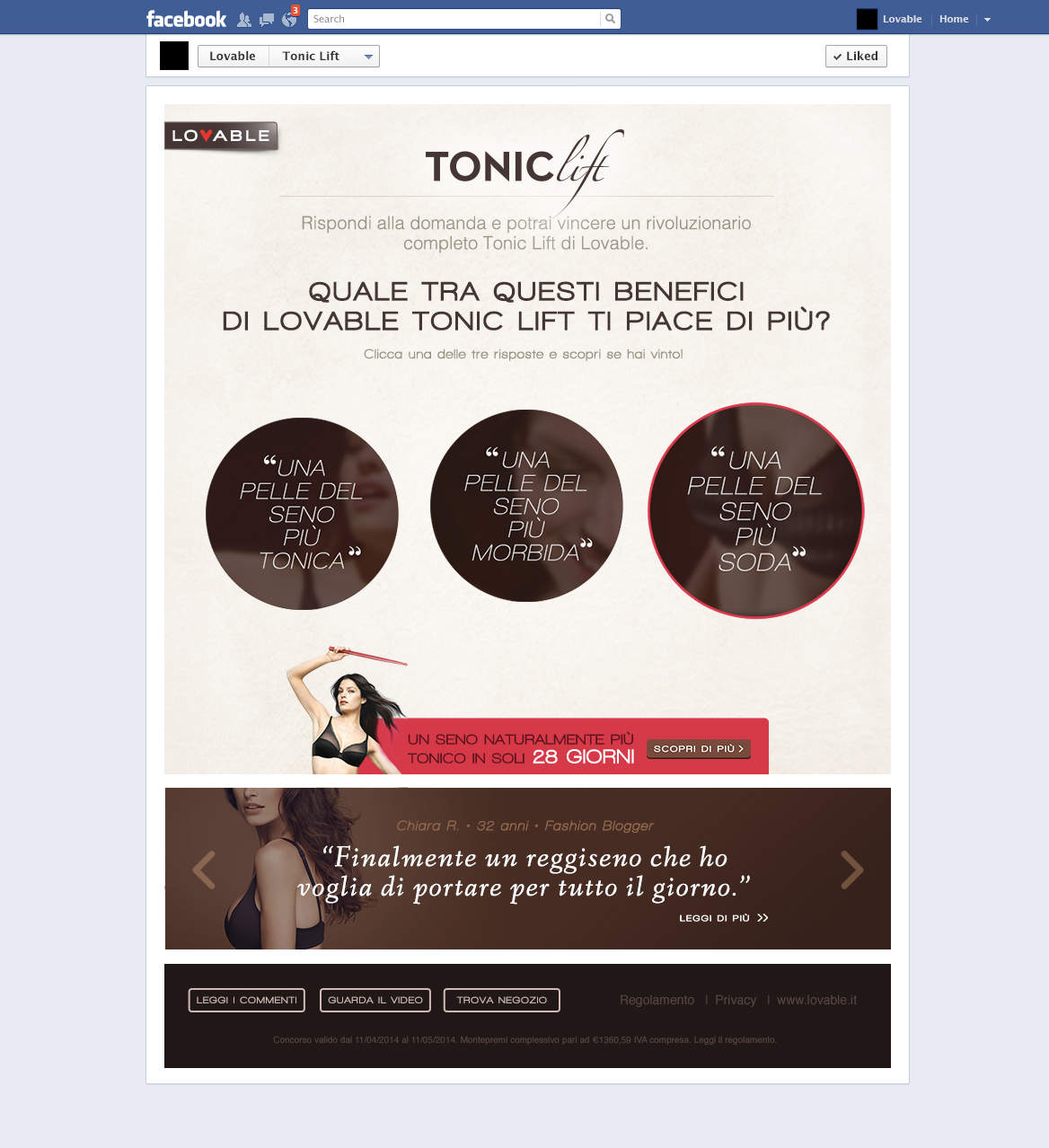 Contest Questionnaire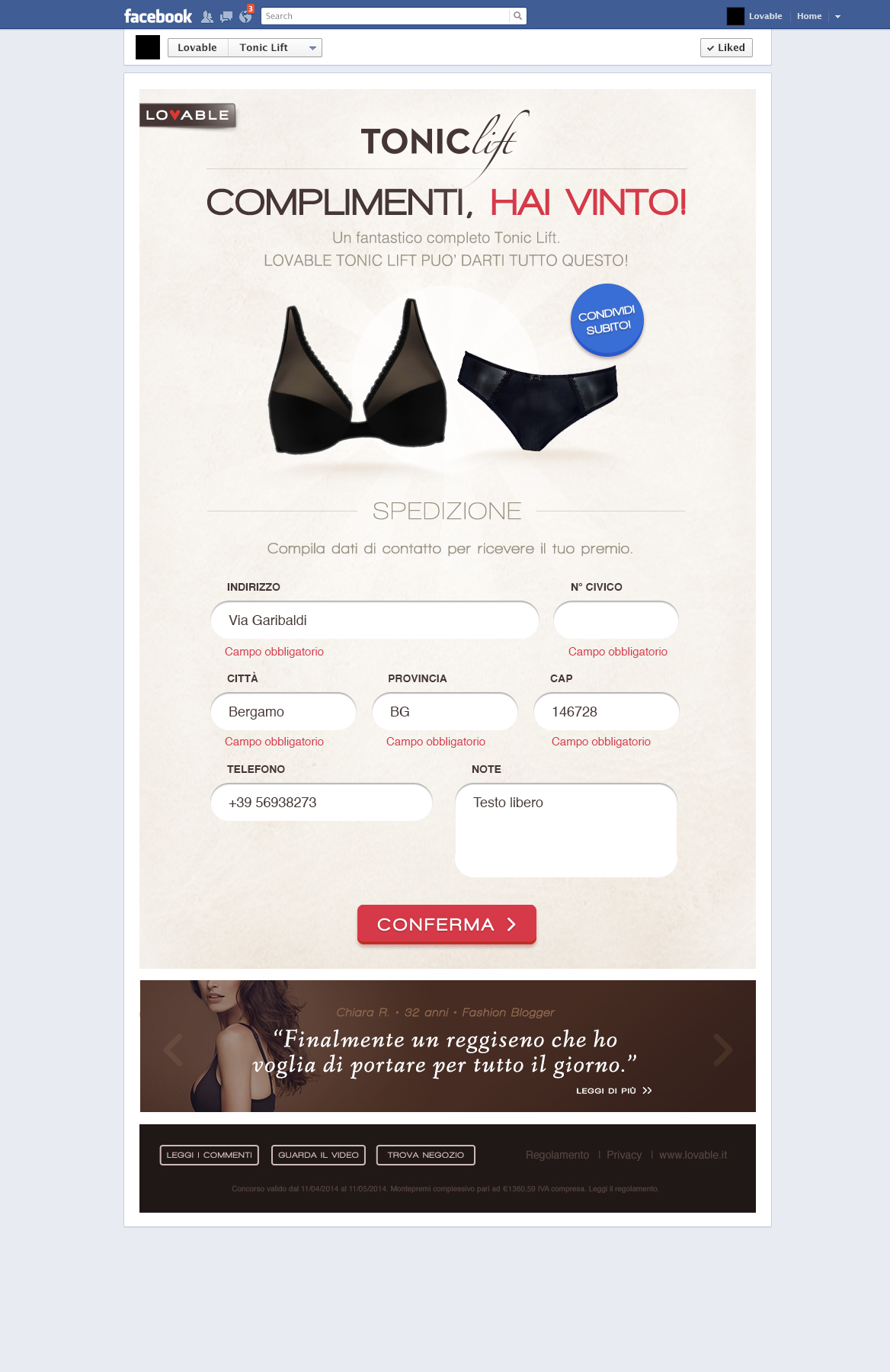 Win Frame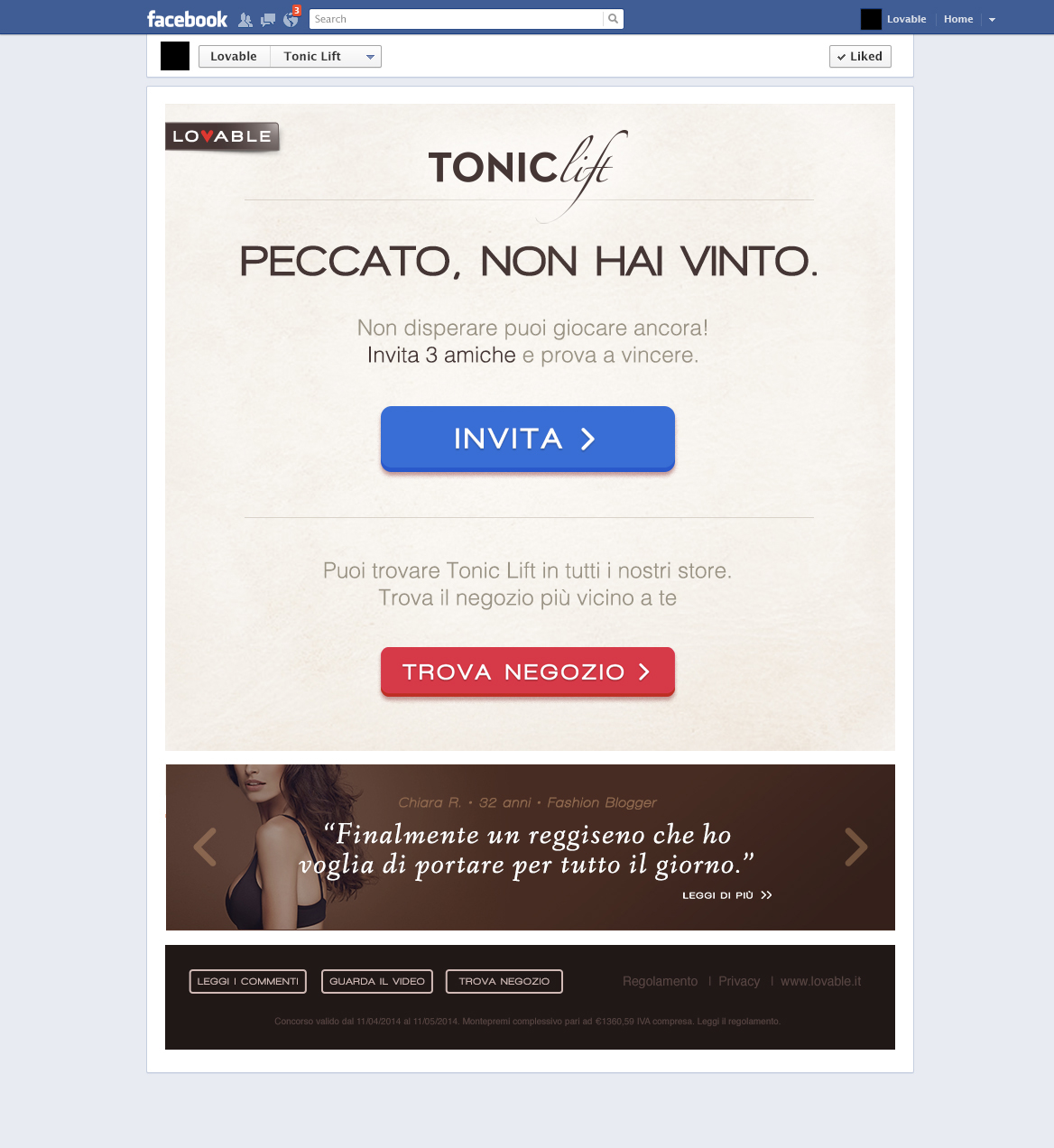 No Win Frame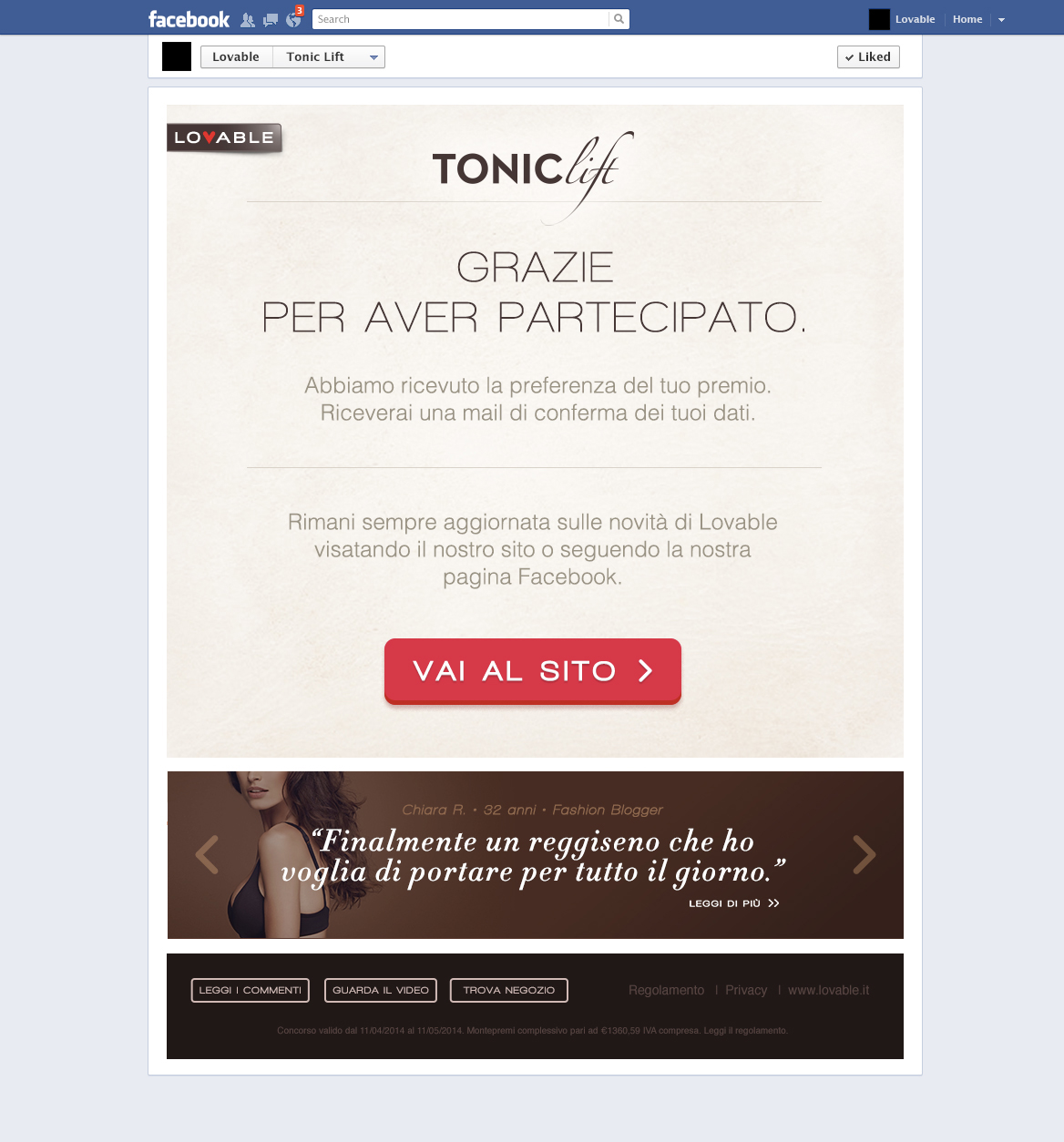 Ending Page