Flashgamesfan is a website that gathers dozens and dozens of free flash games.
Games can be sorted by category: slots, action,sport and so on; or by "suggested" and "most played".
But since a trial worths more than a million words, visit and try Flashgamefans now!
Credits:
Code This Lab  (development & design)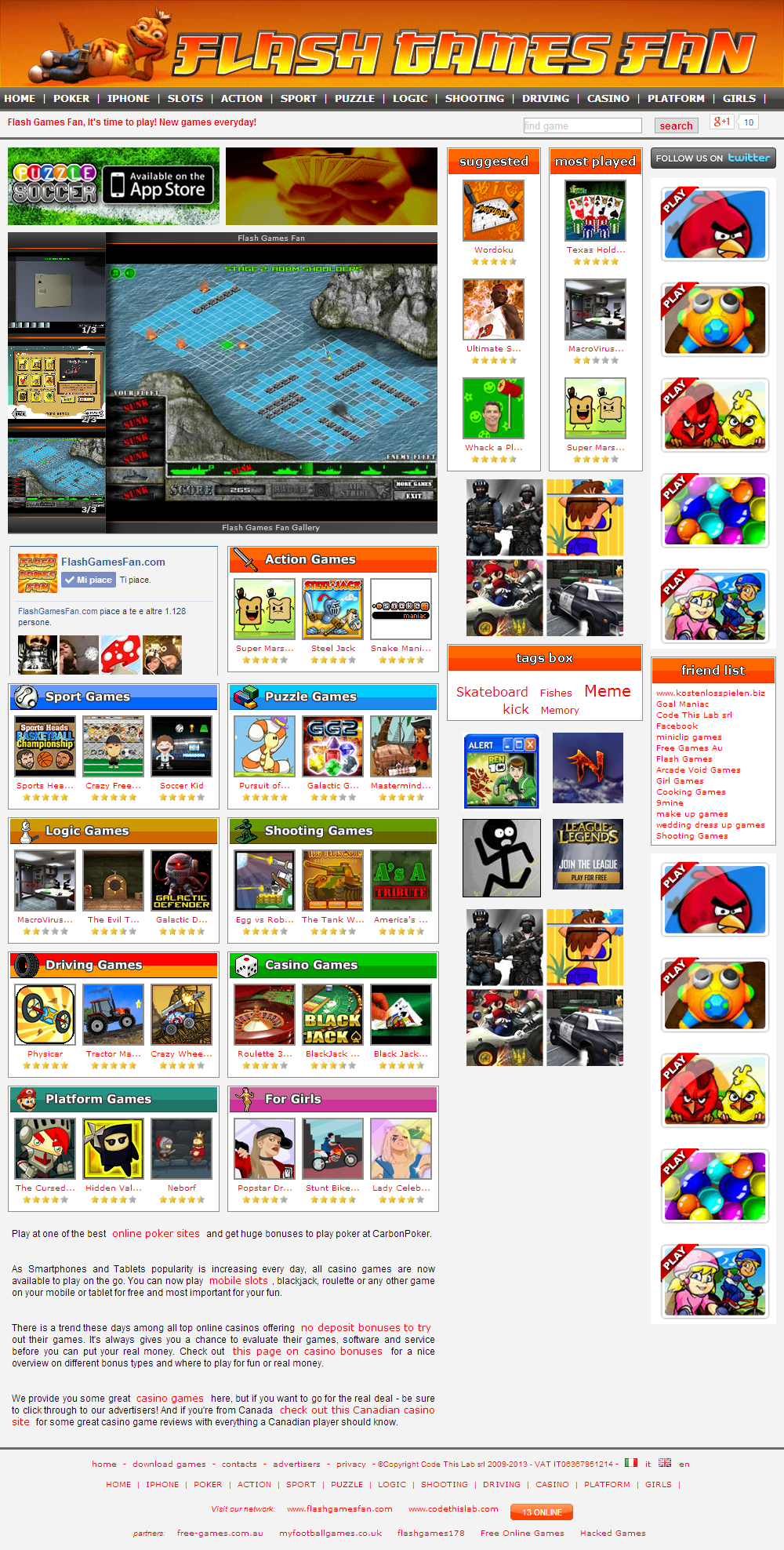 Dozens and dozens of free games ready to be played!
Choose among 11 categories or download a free game app for your Iphone!